Assembly drawings
For the correct use of the equipment provided on the job site and/or factory it is fundamental to have complete planned drawings. Each detail provided on the assembly drawings are essential for speeding up the implementation process. There are different tasks established by our technicians for the workers. This is for special solutions and the use of standard materials.
Work cycle planning
The correct study of the various work phases on a building site permits for a more efficient use of time. The management of the diverse work phases also gives the possibility for companies to have an incrementation in production quality. The objective of our technicians is to always reach maximum profitability by also respecting the elevated safety standards.
Planning and/or coordination of provisional work
The planning for rotation and use of provisional work offers the possibility to execute the various work on job sites and miminize the quantity of provisional structures. The quantity of necessary provisional works is decided with the objective to maximize the use of the company's budget and time effectiveness for implementation process. Our technicians or the Project Manager are capable to follow, directly at the job site, the planning and coordinating the workers.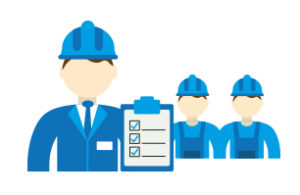 Planning assistance and/or elaboration of the project
The approach to projects and later implementation is often made without taking into consideration the provisional equipment at disposal around the world for formwork or scaffolding.
Our technicians, experts exclusively in planning for provisional structures, approach the project with the objective to optimize use. This while keeping an eye on our clients investments starting from the tender phase, to studying the task side-by-side and in the planning.
Structural calculations
The heart of our service in planning is structural calculations and the consequential drafting of the project charts. Identifying all the components and the correct instructions for assembly while also taking advantage of the material to maximize use.
The structural calculations is executed following the national and international compliances. The engineering team operates meticulously and is flexibile towards all technical requirements.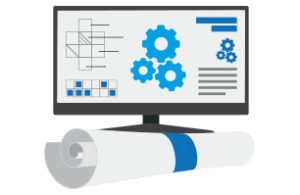 Assembly and disassembly services
To offer a complete service to our clients we have specialized ourselves in the assembly and disassembly of stainless steel formwork or provisional structures. Through our technicians, we guarantee our services starting with assistance on assembly, while supervising the workers on the job site, to the complete assembly of equipment with our personnel and our lifting machinary.
Regenerations and modifications
Thanks to our partners, we are able to regenerate and modify formwork in each phase. Beginning with rechecking the planning, to completely modifying the systems and the structural modifications and finally, the complete assembly of the equipment on the job site.
All the regenerated formwork is delivered to our clients with a new certificate, complete with instructions and regulation of current laws.